Liposuction is a procedure involving small incisions near the patient's problem area. Liposuction procedures are performed for isolated areas of fat usually located in the abdomen, hips, buttocks, thighs (saddle bags), knees, and upper arms.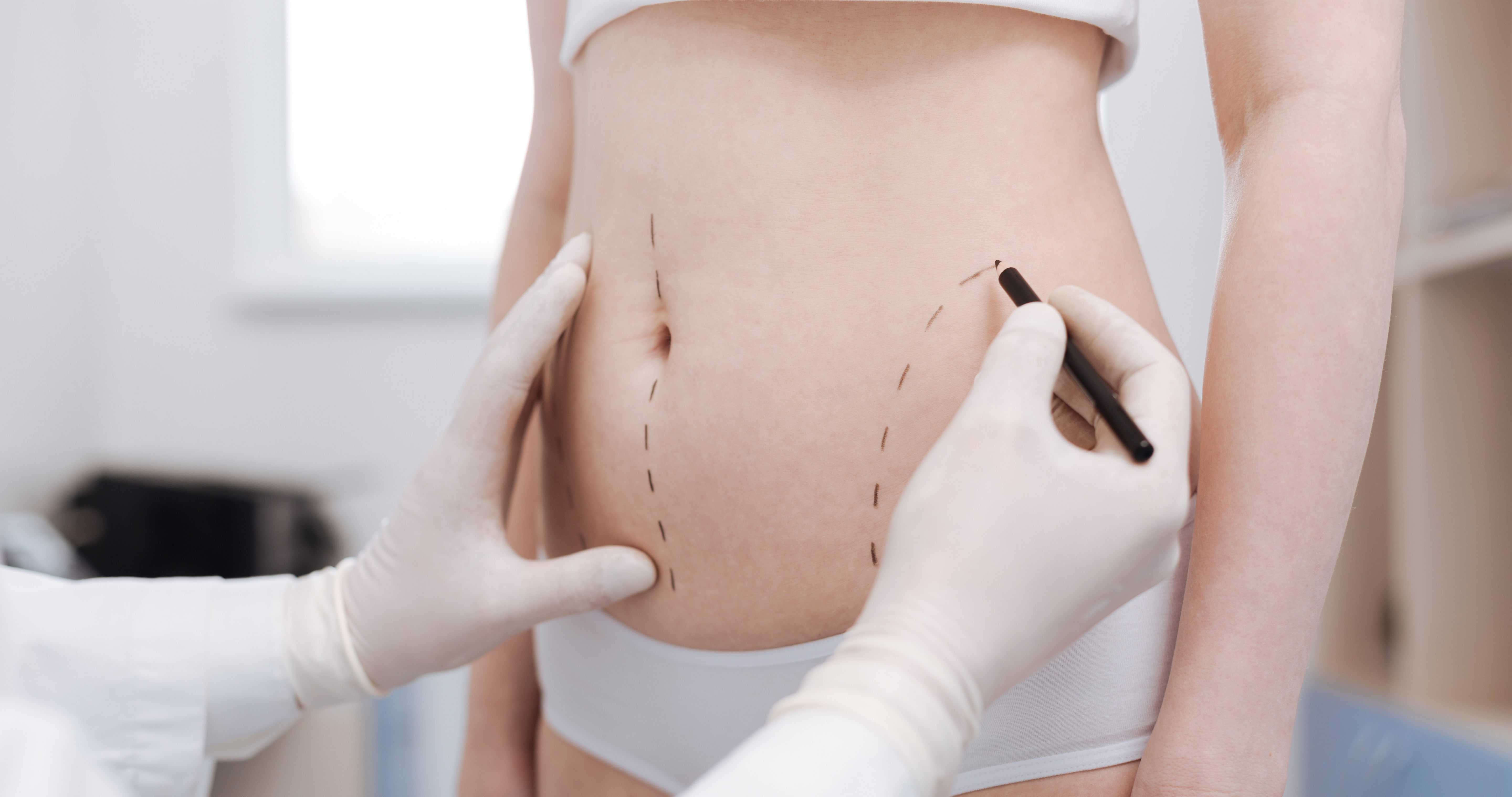 What happens during Liposuction Surgery?
During liposuction, a surgical tool known as the cannula is used to extract fatty cells that exist on the outer areas of the body.
How important is it to be close to my goal weight?
The ideal liposuction patient is in the "normal to slightly overweight" range. While you do not have to be at your goal weight before your liposuction surgery, it is recommended that you be within 30% of your ideal weight and have firm, elastic skin and good muscle tone. You should be at a point where you feel confident that your current weight can be maintained after surgery so that your results are long-lasting. 
When there is weight loss or gain of a substantial amount after having liposuction surgery, this can drastically change your results. We recommend a consultation to patients who are making good progress with their weight loss goals that wish to have this procedure within one year so we can help plan to achieve their goals.
How do I choose between Liposuction and Tummy Tuck?
To figure out whether liposuction or a tummy tuck is a better option for your situation, you should first set up a consultation. This will help determine if you are a candidate for either of these procedures. A simple way to know if you may be a good candidate for tummy tuck is if you can pinch more than 3 inches of the skin and fat below your belly button and you have loose skin. If you can only pinch under 3 inches and don't have loose skin, liposuction may be a better option.
Will Liposuction cause weight loss and get rid of cellulite?
A common misconception is that liposuction will cause weight loss. Fat does not weigh much. An individual may have a lot of fat that increases the weight of the patient but this patient is not a good liposuction candidate. As an example, an individual with 100 pounds of fat should first lose the fat through dieting and exercise. If fat remains after losing the excess fat, then liposuction (or body contouring procedures) should be considered.
A liposuction procedure is performed to remove excess fat that causes contours to bulge. Removing the fat will improve the contour and decrease the circumference of a body part. For example, if one removes fat from the abdomen and hips, then the circumference will be reduced. This improves the contour.
Liposuction will not get rid of cellulite. You may see a slight improvement initially but cellulite is more than a problem of fat accumulation.
What should I expect for recovery time?
The recovery time after liposuction is shorter than a Tummy Tuck. Patients are up and walking shortly after the procedure. The patients are expected to rest after the surgery but they often report they are resuming activities of daily living within a day.
What does bandaging and wound care look like for a liposuction post-operation?
There are multiple small incisions (depending upon the number of areas that had liposuction) with small sutures and are usually covered with simple Band-Aids.
When can I resume exercising?
Patients are encouraged to begin to activities as tolerated within days of liposuction. If a patient is a trained athlete then the patient may not be at his personal best immediately after surgery.